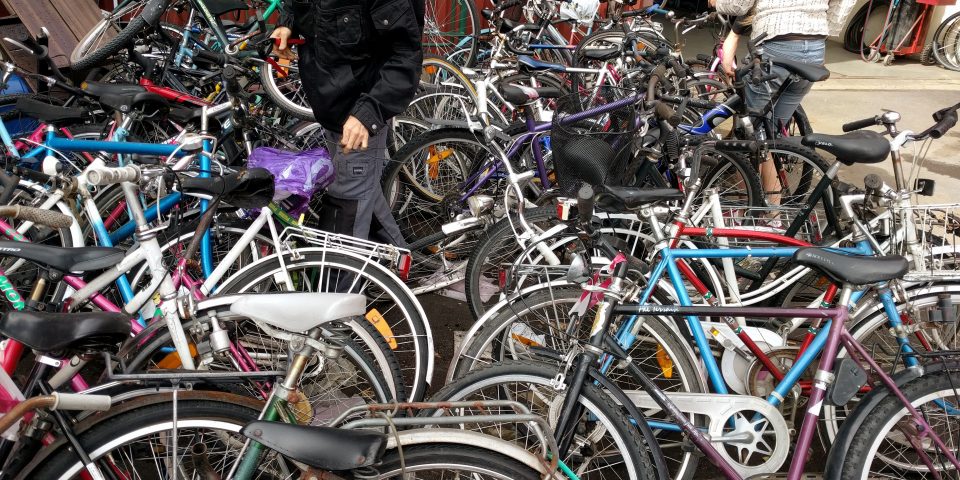 What is this?
Umeås cykeljunta is a non-profit organisation, established in spring 2016, in Umeå, Northern Sweden. We want to make it possible for people to fix and take care of their own bicycles by coming together to help each other out, and share knowledge and tools.
What we do
We arrange what we call cykeljuntor (bicycle mending gatherings). Neither money nor membership nor prior knowledge is required to participate. Everyone is welcome! Just bring your bike and join the other participants. We help each other out and learn and teach at the same time. Tools are available without charge.
Workshop We don't have a space of our own yet. Our cykeljuntor therefore takes place outdoors between May and September with heavy tool boxes. However, we are looking for a workshop space at the moment, so hopefully soon we'll have somewhere to be indoors during the whole year!
Membership
You can become a member to support us and to take part in planning and arranging activities. The membership fee is 100 SEK a year. Payment can be made through Swish 123 510 23 14, bankgiro 696-5537, or by cash.
We will need to know
your name,
your birth date (year, month and day),
your postal address, and
your e-mail address.
Fill in the form here (in Swedish) or just send us an email with the information above.
The board
The board of the association manages the administration, economy and development on behalf of the members. The boardmembers of 2019 are Emil Myrsell, Lilian Sahlin, Marlene Lidén and Petter Danielsson.
Contact information
Feel free to contact us through any of the listed options below.